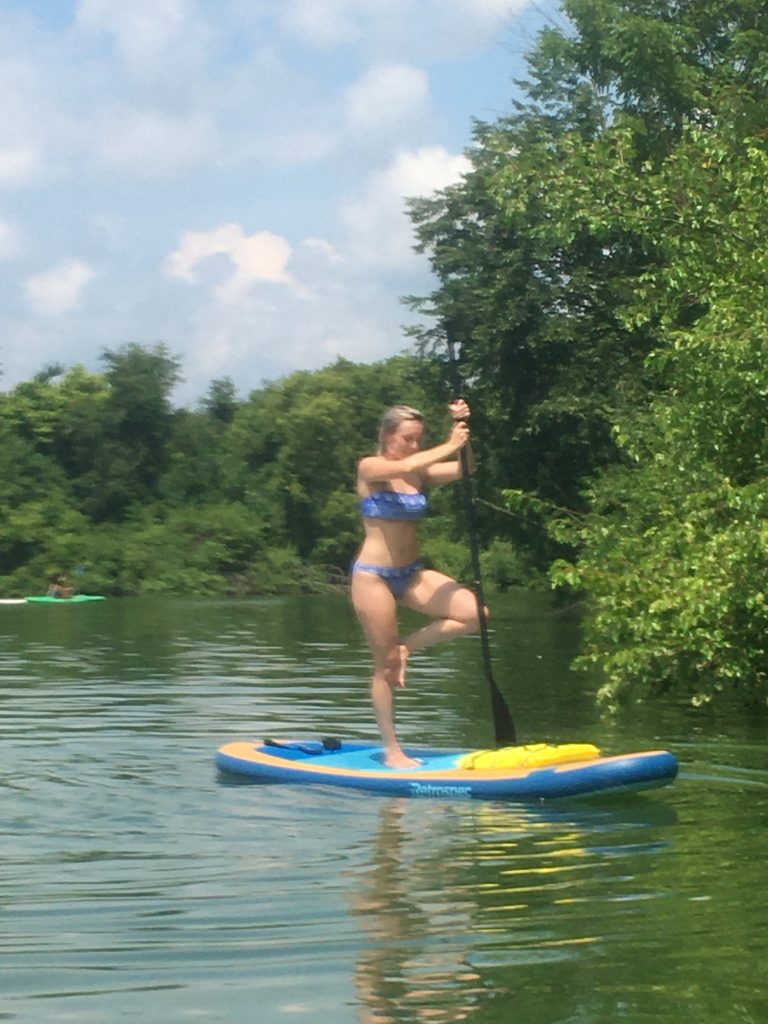 Standup paddle board (SUP) yoga is a fun way to take your practice onto a floating mat. This 75 minute class begins on land with an introduction, followed by a short paddle on the bay, a slow yoga session and some free time to explore your own poses or take some photos. Take in the salty air and sun on your skin during this truly unique experience! $35/class
Indoor SUP yoga (50 minutes) is offered at the Brigantine Aquatic Center located at 3118 Bayshore Avenue, Brigantine, New Jersey, 08203. To secure your spot call the center at (609) 266-7946 or email Sari at sariswims@gmail.com. $20/class, cash only
*These classes are reserved for ages 16 and older.
Pre-registration is required for all outdoor SUP yoga classes by 8pm the evening prior.
Late registration may be considered based on board availability.
Call to register (856) 254-2577
Private SUP Yoga & Events
Private SUP yoga and SUP events are available in Brigantine, New Jersey by appointment only. Call (856) 254-2577 to schedule.
75 minute private – $70
75 minute private for 2 people – $120 ($40 for each additional person)