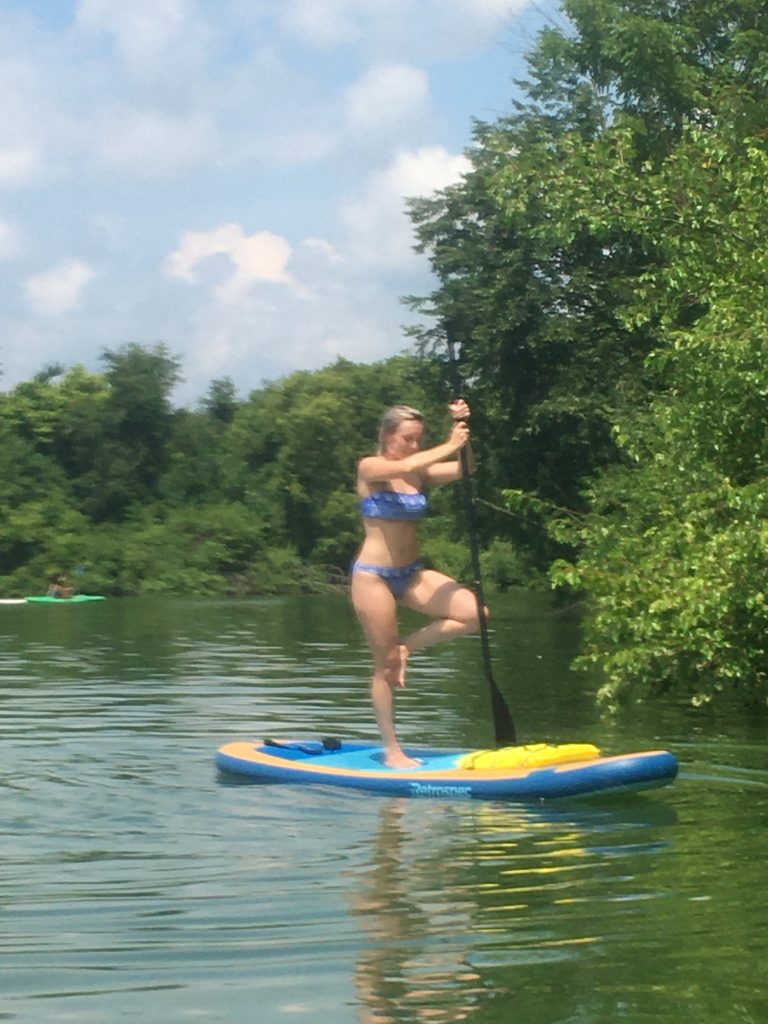 Standup Paddle Board (SUP) Yoga is a fun way to take your practice onto a floating mat. This 50 minute class begins with a short introduction and centering, followed by a slow yoga session and some free time to practice your own poses or take some photos. Practice patience, focus and go with the flow during this truly unique experience!

SUP Yoga runs Sunday at 1:00 p.m. at the Brigantine Aquatic Center located at 3118 Bayshore Avenue, Brigantine, New Jersey, 08203. To secure your spot call the center at (609) 266-7946 or email Sari at sariswims@gmail.com.
Outdoor classes are held during the summer months on the bay in Brigantine. Receive advanced notice of the 2021 schedule by signing up below.
Private SUP Yoga & Events
Private SUP yoga and SUP events are available in Brigantine, New Jersey by appointment only. Call (856) 254-2577 to schedule.
75 minute private-$70
75 minute private for 2 people-$120 ($40 for each additional person)