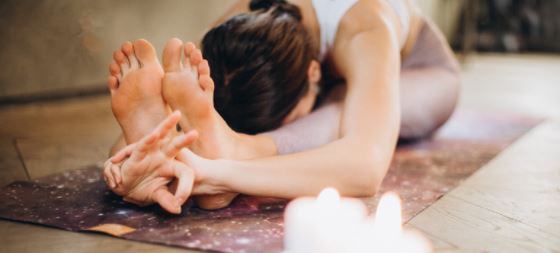 Let us take the stress out of getting to the yoga studio, by bringing yoga to you. Private yoga lessons are a transformative experience, especially if you're over booked, feeling anxious or down right stressed out. Learn to calm your nervous system through breathing techniques, increase mobility and expand body awareness through the somatic practice of yoga. Private sessions can range from 30 to 90 minutes.
Improve physical health
Reduce muscle soreness and joint pain
Improve strength, flexibility and balance
Feel more relaxed and calm in your daily life
Relieve back pain
Learn how to modify poses
Increase focus and mental clarity
Move at a pace that is suitable for your body
Schedule sessions at a time that is convenient for you
30 minutes-$40
60 minutes-$80
75 minutes-$90
90 minutes-$100
5, 1 hour sessions-$300
*New client special-5, 1 hour sessions-$250
1 hour virtual session-$25
Loyalty program available! For every 5 sessions purchased, receive a complimentary session.

Fill out the client intake and we will contact you shortly to discuss your needs and answer any questions you may have.
Yoga party (4 person minimum) – Share the joy of yoga with your closest friends at your next girls' night, birthday, bachelorette party or on the beach.
Group instruction (4 person minimum) – Corporate, charitable events, chair yoga, sports teams.
Yoga party and group rates will vary depending on the number of guests in attendance and the duration of the session. Contact for details.